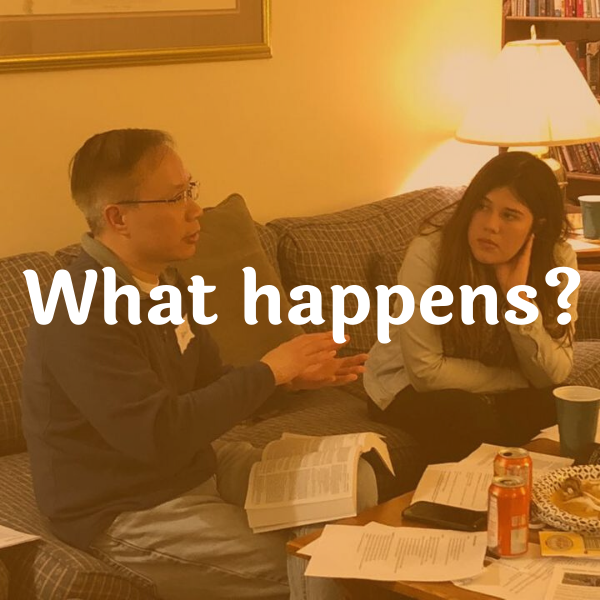 On Wednesday Nights, we meet with friends and enjoy dinner together. We also play ice-breaker games and have two discussion groups -General English conversation and Bible study. -The choice is yours! All backgrounds are welcomed.-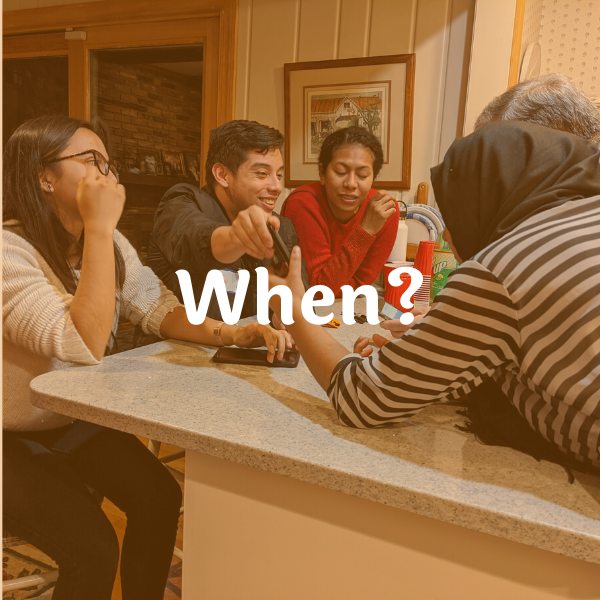 Our will be happening on:
September 14th | 21st | 28th
October 5th | 12th | 19th | 26th
November 2nd | 9th | 16th | 30th
December 7th
7:00pm to 9:00pm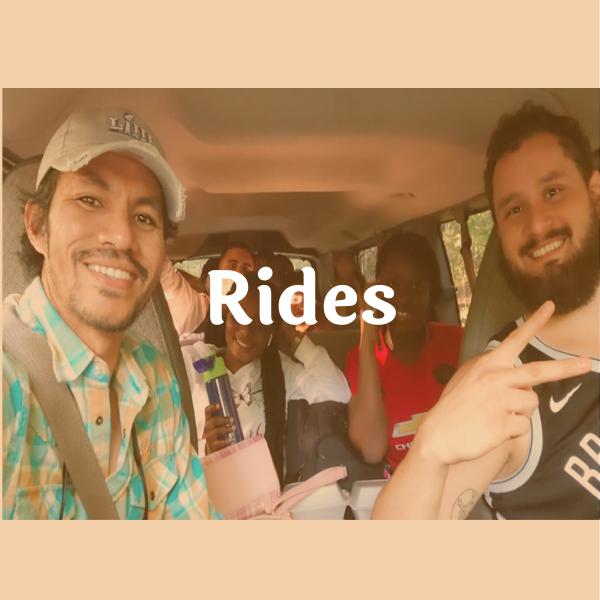 We usually provide transportation at two locations: Annandale Campus and Arbor Park. If you need a ride for the in-person meeting, please contact us through our Facebook page or Instagram.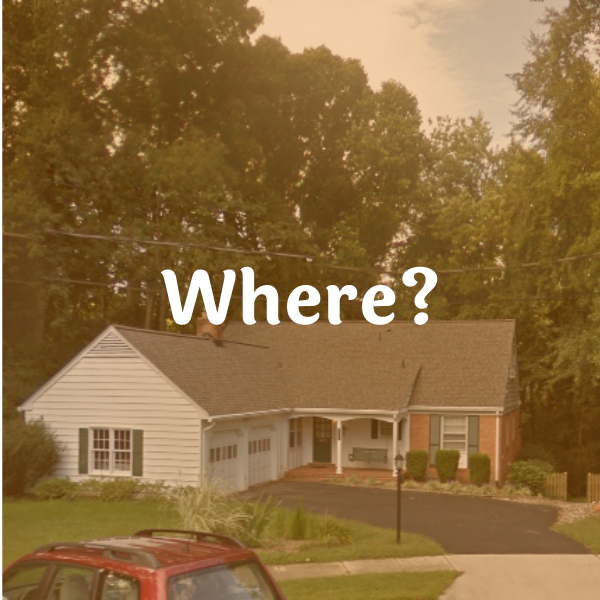 3723 Merlin Way, Annandale Va. 22003